On this Episode of the ASC Podcast with John Goehle, we discuss the latest news, Primary source CRNA Verification, Nurse Call Systems and Focus Employee Recordkeeping and Professional Employer Organizations (PEOs) and interview Mike Ross, Director, Innovation and Development at Insperity about 9 Proven Strategies to have your business Run Better, Grow Faster, and Make More Money.
This episode is sponsored by Surgical Information Systems, triValence and  Ambulatory Healthcare Strategies.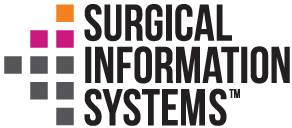 Resources from this Episode:
Politico Article:

Website for Insperity:

NBCRNA Website:

NFPA:
Important Resources for ASCs:
Updated Guidance for Ambulatory Surgical Centers – Appendix L of the State Operations Manual (SOM)

Policy & Memos to States and Regions

CMS Quality Safety & Oversight memoranda, guidance, clarifications and instructions to State Survey Agencies and CMS Regional Offices.
Other Resources from the ASC Podcast with John Goehle:
Upcoming Conferences: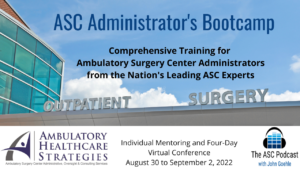 ASC Finance, Accounting & Reimbursement Seminar: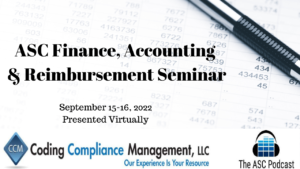 Get a copy of John's most popular book – The Survey Guide – A Guide to the CMS Conditions for Coverage & Interpretive Guidelines for Ambulatory Surgery Centers 
Visit the ASC Podcast with John Goehle Website
Benefits of Becoming a Patron Member
Patron Members of the ASC Podcast with John Goehle have access to ASC Central – an exclusive membership website that provides a one-stop  ASC Regulatory and Accreditation Compliance, Operations and Financial Management resource for busy Administrators, nurse managers and business office managers.   Become a member today!