---
---
---
---
---
---
---
---
---
---
---
---
---
---
---
---
---
ASC Podcast with John Goehle
A weekly podcast with host John Goehle – one of the ASC  industry's leading experts in regulation, administration and finance.  Join John weekly as he discusses issues of interest to everyone interested in the ambulatory surgery industry.
Each episode will discuss news of the week, a current regulatory or operational issues and questions from listeners.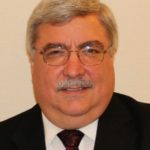 John J. Goehle, MBA, CASC, CPA
Mr. Goehle is one of the leaders of the ASC industry.  As an author of over 10 books about the industry, frequent speaker on finance, regulation and administration and a consultant – Mr. Goehle brings a broad perspective to the podcast.
Are you Interested in Advertising or Sponsoring the ASC Podcast with John Goehle
We are looking for sponsors and advertisers.  Please contact John at john@goehle.net.